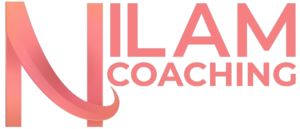 Refund Policy
Thank you for shopping at nilamcoaching.com We appreciate the fact that you found our product valuable and decided to invest your money in it. We want to make sure you have a rewarding experience with us and our services.
Once access is available to view online workout/education content, refunds will not be granted, policy strictly enforced.
If you purchased a program/subscription in error, please email [email protected] immediately and a refund will be issued.
ALL ITEMS ARE NON-REFUNDABLE. ALL SALE ITEMS ARE FINAL SALE. Policy strictly enforced.
Nilam Coaching
www.nilamcoaching.com
KALU Marketing Operations Management Ltd.
www.kalu.io
Abu Dhabi, Workstation No. 96B, 133B
Trade license number: ADFZ-10203